Main Content
Hero
Connecting People With Communities
Welcome To
Welcome to Conley & Partners. The Conley team takes significant pride in our market knowledge and reputation for highly personalized service. Through diligent work and a discerning network of referrals, Conley & Partners has grown to become one of the most trusted real estate groups in Central Ohio.
Our team excels in marketing homes for sale as listing agents, representing new home buyers, and working as a relocation specialist. You'll find us active throughout Central Ohio, with special interest in both the suburban and metro areas of Greater Columbus.
Jean Ann Conley founded the business in 1985 with a concentration in selling the Northwest area of Columbus. With deep roots in the Dublin community since 1988, Jean Ann provides invaluable insight into the Central Ohio market. Amy Conley joined the firm in 1995 and expanded the footprint of the business to other areas of Metro Columbus. Amy's broad network and numerous affiliations help her interpret the latest trends and discover unrivaled opportunities. Becky Weprin Dausen received her license in 2022 and contributes unmatched energy and enthusiasm. Rachel Bobbit joined the company in 2018 to assist in administrative matters and brings strong organizational skills to the team.
We find great satisfaction in matching homes, schools, and neighborhoods with the needs and goals of our valued clients. More importantly, our team's experience, intuition and resourcefulness can prove extremely advantageous to finalizing a contract in today's ultra-competitive market.
To us, word of mouth is the best advertisement. We're honored to receive repeat business and referrals on a recurring basis, including numerous after-closing calls for trusted market knowledge and service recommendations.
We're delighted that our clients often become long-term friends. We look forward to learning more about your real estate needs and working systematically to ensure a seamless real estate experience.
Team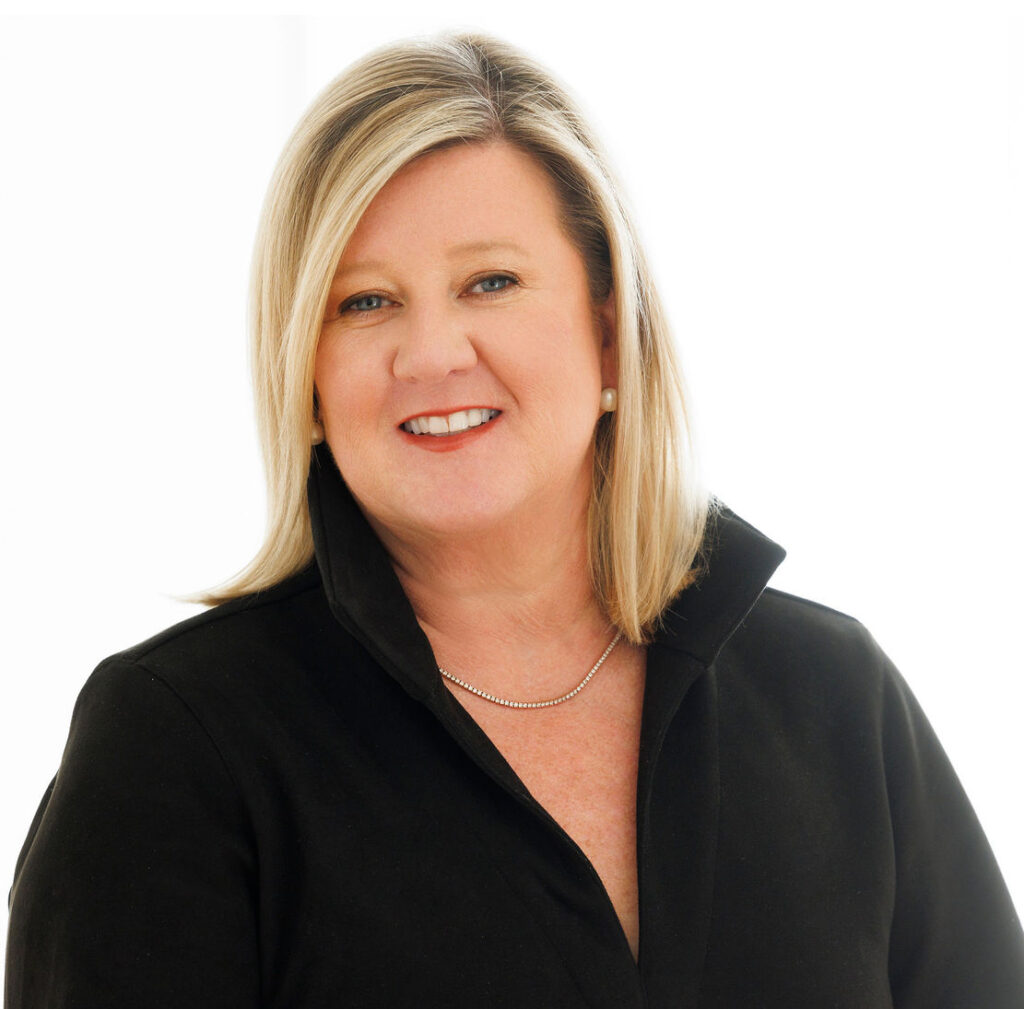 Amy Conley
REALTOR®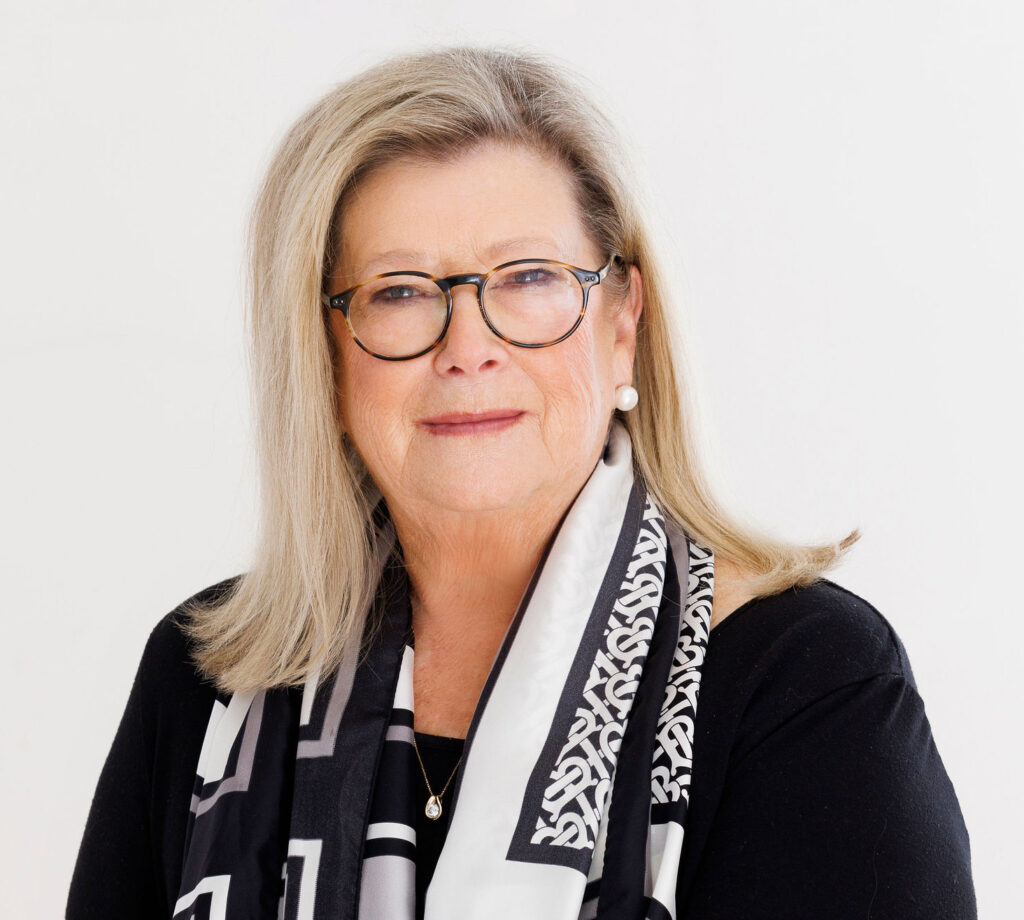 Jean Ann Conley
Jean Ann Conley
REALTOR®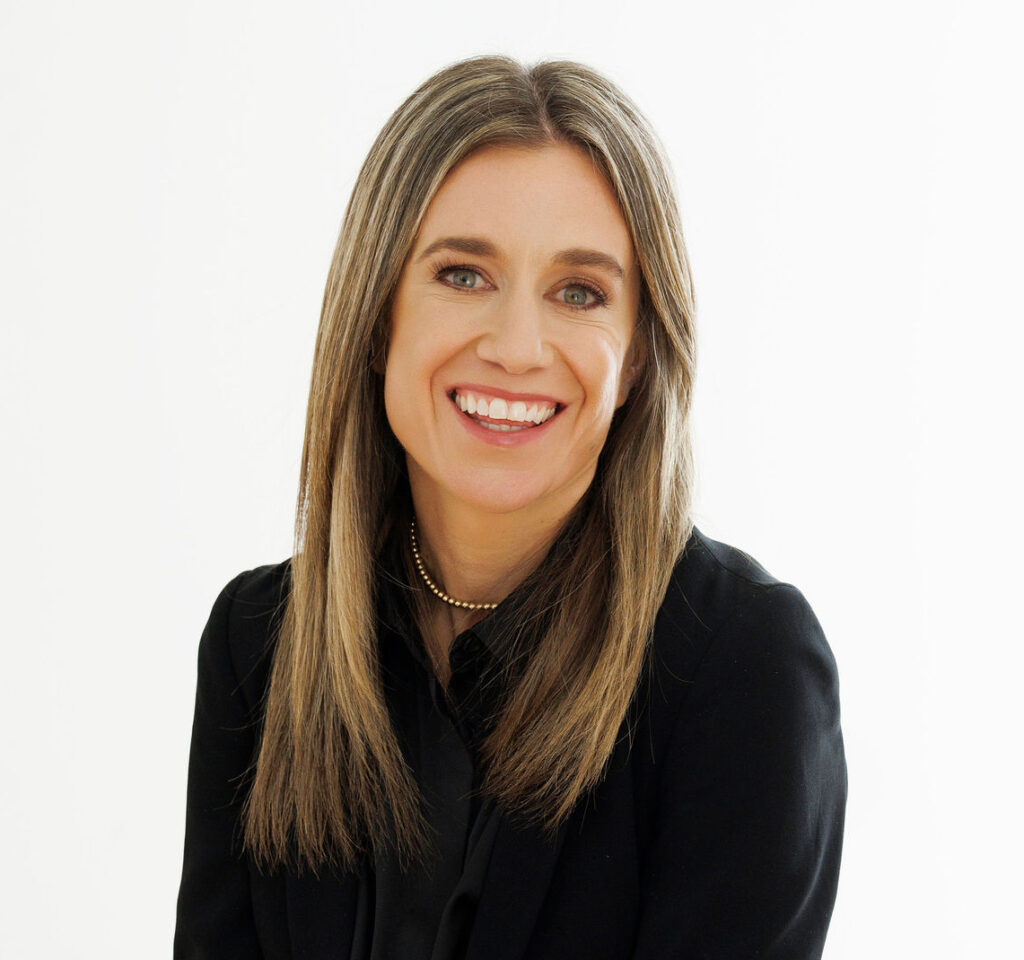 Becky Weprin Dausen
Becky Weprin Dausen
Agent
Proven Performance
ProvenPerformance
Team at
Cutler for
Sales Volume
Available Properties
AvailableProperties
Recently Sold Properties
Recently SoldProperties
Testimonials
B
ecky was absolutely amazing and made the entire process a breeze! Extremely knowledgeable, quick to respond, and available anytime I had questions. She helped me find the house of my dreams and kept me sane throughout the process. I can't recommend her enough to an...
- Sam C.
A
my and her entire staff do an amazing job. She helped my wife and I purchase our first house when we moved to Dublin, and then later we worked with her to sell that same home. In both cases she went above and beyond to make the process as simple and painless as pos...
- Tim A.
A
my is extremely knowledgeable about the local real estate market, and is always willing to go the extra mile to ensure that our needs were met. Throughout the entire process, she was incredibly responsive and communicative, keeping us updated every step of the way....
- Todd K.
A
my was wonderful to work with and made the entire process so easy. She is truly the best real estate agent that I have ever worked with and this is my third house. I have recommended her to my family and my sister is having a similar experience. She is efficient...
- Katie W.
T
his was our first time buying a home and Amy was our trusted advisor every step of the way. Moving from out of state, she showed us around all of Columbus, including various neighborhoods, landmarks, restaurants, attractions. She quickly learned our likes/dislikes ...
- Diana V.
S
ince the outset of our mission to find a home, Amy has been exceptionally WONDERFUL and extremely helpful with the search! She has gone above and beyond with the entire process ... relentless ... until we found our home! Her expertise, her knowledge, and her kindne...
- Pat and Susie F.
I
'm so happy we worked with Amy. We moved from out of state, and she was extremely knowledgeable about the various neighborhoods. We had a whirlwind day looking at houses and we were impressed with her attention to detail and again her home knowledge in each of th...
- Amanda H.
A
Amy is extremely knowledgeable of the industry and efficient in her work. She was very considerate of the tenant during the sale also which I know they appreciated.
- Amy A.
W
orking with Amy was a wonderful experience and we would highly recommend her. She knew exactly what we were looking for and identified a home that we really liked. Her extensive knowledge of the the Columbus market and more specifically the Bexley neighborhood was ...
- Bexley buyer
A
my is simply spectacular! We were moving from Texas to Columbus having never been to the city and unaware of much of the layout. Amy immediately placed us at ease and was able to give us a great orientation to not only the housing market but what Columbus was all...
- Adam M.
I
It was great working with Amy, she know all areas of Columbus and made this process very easy for us. She has great knowledge and she is on top of everything. I would definitely recommend working with Amy and her team.
- Maria S.
W
orking with Jean Ann, Amy and Rachel was a complete joy from the start. They all provided an extremely high level of professionalism, attention, and care to the entire process of finding our new home and selling our very special first home! They have a way of makin...
- Carrie T.
A
my was always in my corner. She was always my cheerleader and always the person who had my back. She never made me feel like I was a burden or that I asked too many questions. When I wanted something written into the contract, she had no qualms about posing any req...
- Raina K.
A
my is the best of the best. She went above and beyond, making our home-buying experience in Columbus extremely easy. She got us into several homes that were off the market — which led to not having to compete for a house. I could go on and on, but what I valued t...
- Emily R.
A
Amy is very professional and very knowledgeable of the real estate market. She was incredibly helpful when we had any issue come up, and she saw everything through to the end. I would absolutely recommend her!
- Josh J.
W
e had an incredible experience with Amy. We were coming from out of state without having lived in Columbus in the past, so she spent an entire morning driving us around to get a sense of each suburb/burrow. When it came to actually start looking at homes, she liste...
- Stew A.
G
Great service. This was my first time selling my home and Amy walked me through the process. Very responsive. If I am ever in the market again Amy will be the first person I call!
- Jennifer K.
W
e have used Amy from Conley & Partners for two home purchases so far and have referred her and her team to several others. They will always listen to your needs and not push you towards something you do not want. They are experts in the local neighborhoods and are ...
- Craig D.
A
my and her team are incredible to work with! Amy is extremely knowledgable, helpful and professional. Her team kept everything organized behind the scenes and it all led to a seamless process for us. We have referred Amy many times in the past to friends and co-wor...
- Katie R.
A
Amy Conley is one of the best realtors we have had the privilege with which to work. She knows the area well and is meticulous in details. We appreciated her business sense and knowledge of the housing situation of Columbus. Highly recommend!
- Shelly D.
A
my was exceptional to work with. She facilitated a house "swap" sale for us that could have been all kinds of difficult, and made it easy. She and her assistant, Rachel, were organized and responsive. She was spot-on with her numbers and knowledge of the area. ...
- Christina C.
A
Amy knows the Dublin area market intimately and keeps a finger on its pulse. I have bought and sold two homes with the Conleys in the last several years and they do their best to make a sometimes frustrating experience pleasurable.
- John R.
A
Amy is so wonderful and goes above and beyond for her clients. She and her team made the buying process smooth and seamless. Her knowledge of the area and best contacts for all aspects of the real estate process are invaluable. We love her!!!
- Ashley R.
A
my is amazing to work with. She will go out of her way to help in all aspects of home buying or selling. Amy helped us buy this house when we moved from Chicago. And now, 18 years later, she has helped us with the sale. We highly recommend Amy and her staff. Th...
- Therese F.
A
my and her staff are AWESOME!! She made our family feel so welcome and comfortable during the stressful process of planning a move from far away and finding the perfect home for us. She was so attentive and kind throughout the entire process. I already feel I know ...
- Candice S.
O
Outstanding experience. I would recommend Amy to anyone looking for a home in Columbus. She has exceptional knowledge of the area, works tirelessly, and is a remarkable resource for repairs and improvements as well.
- Craig M.
W
We would highly recommend Amy and her team! She is committed and dialed in to the local market Her calm presence was very helpful during a challenging time. Amy goes above and beyond for her clients!!!!
- Steven L.
A
my and her team are incredibly responsive and professional. When we first decided we wanted to list our home with Amy she suggested we meet and look at some comparable listings. Amy took the afternoon to personally take us through homes in the area so we could unde...
- Meghan
A
my is a phenomenal realtor. She has been of great help in the process of buying our house in Powell OH. She provide adequate information about the real state and school district characteristics. She is very proactive and on top of everything. She is the bes...
- Samih B.
A
my was fantastic to work with! As a first time seller, she was so patient answering all of my questions. It was very easy to communicate with her and her team via phone and email and I always got a prompt response from someone. So thankful to have worked with Amy ...
- Sarah H.
W
We love Amy. She is amazing. The home we purchased was FSBO and she had to help out the sellers as well as handle our purchase. The whole thing was so smooth. I can't speak highly enough of her.
- Clint Y.
A
my is a knowledgeable realtor who keeps her clients' best interests in mind. We've purchased two homes and sold one home with her. Our processes for buying and selling were seamless. We have complete trust in her to handle every aspect of buying and selling ...
- Leah M.
W
We wanted a local Realtor who knew the area and had a number of years experience selling Dublin. Amy was easy to talk to. Love her team! Any questions or concerns were answered quickly.
- Marilyn H.
A
Amy and her team are great to work with. Their communication is excellent and she went out of her way to make sure our home buying experience was seamless.
- Arjun S.
A
my conley of Conley Partners of Columbus Ohio did an outstanding job in negotiating with the seller agent that resulted in our closing very swiftly. The transaction was smooth and no pretensions. I strongly recommend Amy for anyone in the Columbus OH area looking e...
- Rao S.
B
ecky was exactly who we needed- someone who heard and knew what we wanted, set us up for success to be the most attractive buyer and aggressively fought for the house we wanted. We got our dream house all within a matter of hours because of her wealth of knowledge....
- Laura P.
A
Amy has helped us with our last 2 home purchases and 1 sale (soon to be 2) and are truly professional. We trust them and have benefited from their ability to locate the right location and negotiate the best deal. We highly recommend them!
- Ann B.
J
ean Ann was absolutely amazing to work with. She was knowledgeable, professional, but most of all she was extremely kind and really listened to what we wanted. She helped us every step of the way during the process of buying our home. This was our first home so we ...
- Kelsey H.
A
Amy always goes above and beyond and is there every step of the way! She has helped us sell and buy 5 properties and I would never consider working with anyone else. She knows the market and will always have yor best interests in mind. Thanks Amy!
- Jenelle S.
A
Amy is the best. She takes the time to understand the needs of her customers and finds the best house for them. She knows how to write the offer that will get accepted.
- Brenda K.
A
Amy is the best!! She was always available when we had a question, always had time to talk us through the process. Amy went above and beyond and helped us find our forever home!
- Sam M.
Read More
Featured Communities
FeaturedCommunities
Canal
Winchester
University
District
Upper
Arlington
Downtown Residential Communities
Arena
District
Brewery
District
Discovery
District
Gay Street
District
German
Village
Italian
Village
Short
North
Arts
District
Victorian
Village